I am so desperate to start making cards properly but as i am new to it, i am trying to hold off until i have bought all the basics first. It's really hard as i have so little self control! I decided to share some pictures of what i have bought so far, but there is so much more i want to buy. I have asked for a cuttlebug for Christmas so at the moment i am saving to buy one of the larger packs of promarkers for colouring in stamped images. Of course i need to buy some stamps too as well as punches, backing papers, inkpads, embellishments, the list go on lol. I have no idea which are the best things to buy first.
Well anyway, here is what i have so far :)


Most of the stuff in this picture is from www.craftsuperstore.co.uk The acrylic blocks are from www.createandcraft.tv i bought those to go with all the clear stamps i plan on buying. In case it isn't obvious i'm rather partial to the colour pink.




I have also bought a pack of 100 white card blanks and envelopes, again from www.craftsuperstore.co.uk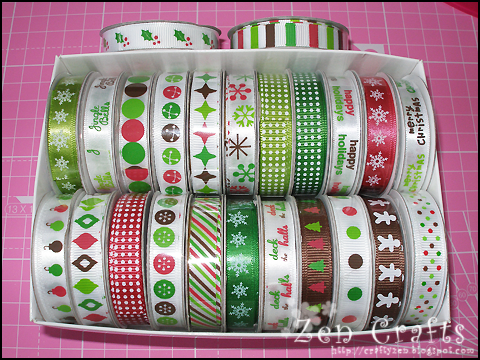 I couldn't resist this ribbon box from paper-and-string. They are really beautiful ribbons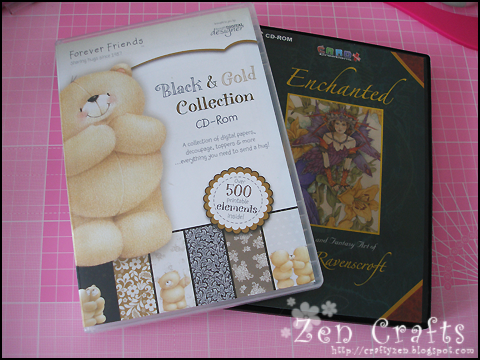 I got these two cd roms from www.createandcraft.tv i couldn't resist the forever friends one and the artwork on the Enchanted one is just amazing. I also have a couple of my craft studio cd roms, but i seem to have forgetten where i put them so no picture of those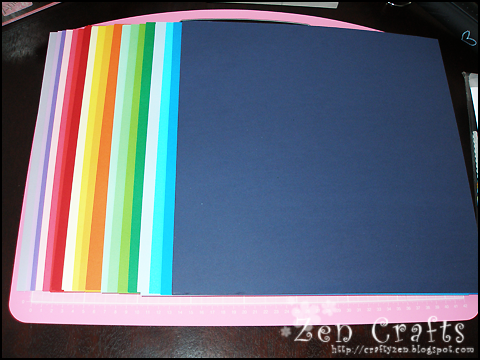 This last picture is of a large pile of different coloured 12 x 12 card stock i bought a couple of years ago and have never used. I bought it from a local shop, so no website, but i think the make is papermania. There are lots of different beautiful colours in the pack. I especially love the pale yellow and lilac colours